OUTPERFORM
the most effective training videos in sport
Learn How to Coach and Train Elite Athletic Technique from the Most Effective Coaches in Sport
immersive courses
THAT MOVE THE NEEDLE
Every course is built around a proven step-by-step approach to maximize learning and skill progression.

The lessons you watch directly translate into better coaching and improved athletic performance. Learn how to coach and train - from fundamentals to the advanced technique of the pros.
View Courses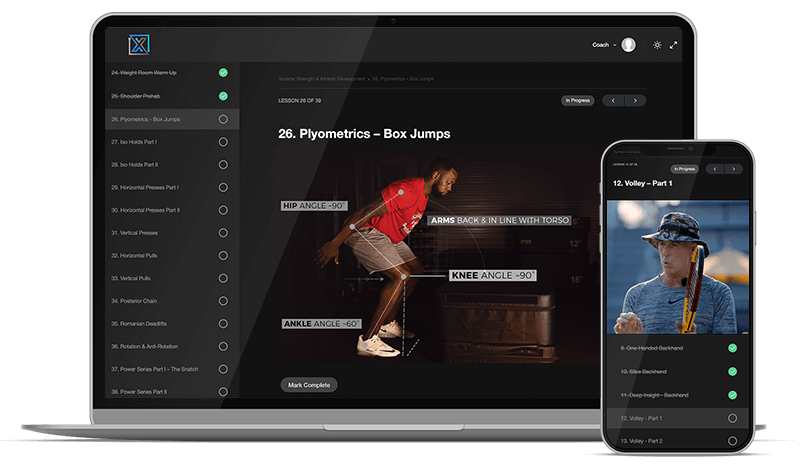 ELITE INSTRUCTORS
THAT DELIVER RESULTS
Learn from coaches and athletes that have continually delivered results at the highest level of sport.

From the Olympics and NCAA championships to the NFL and Pro Tennis Tour.
View Instructors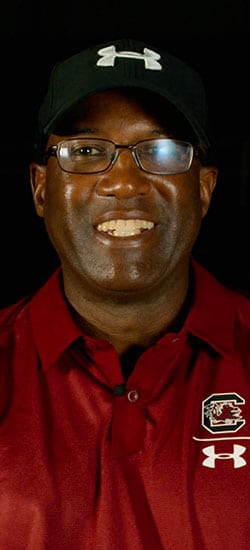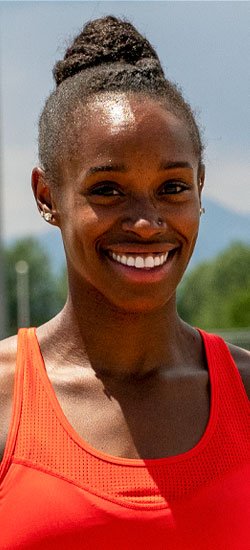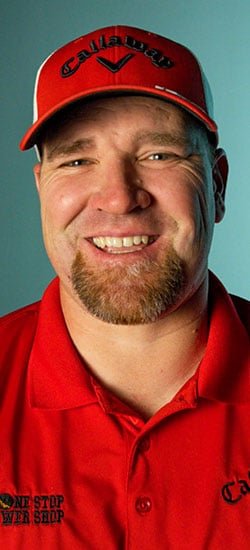 stunning visuals
THAT GIVE YOU DEEPER INSIGHT
See the technique and drills with a whole new level of detail. View critical technical elements with slow motion breakdowns, multiple angles, and straightforward graphics.

You'll learn how to coach and train with the deep insight that other courses simply don't provide.
Learn More
Whether you are a coach with 30 years of experience or an aspiring high school athlete – you'll experience faster learning and improved performance from day one.
how it works
THE E-LEARNING EXPERIENCE
Every course includes lifetime access to our online learning platform. Check out the short video to see it in action.
Learn More
WHAT COACHES & ATHLETES ARE SAYING
I wanted to say that I have bought many sets of videos, but yours is by far the most informative and simplest to understand. I have been the shot and discus coach here at Gruver ISD in Gruver, TX for the past 8 years, and although I have had a lot of help from others, and watched many videos, this set might have helped me the most yet.
Andrew Brockman
Throws coach Gruver ISD / Gruver, TX
This is such an amazing resource. I would recommend this to every high school coach. As a coach, I have to sort through the plethora of information on the Internet to help me find the best training/workouts for my athletes. These videos do the perfect job of blending drills and understanding the events.
Trevor Barkman
Highroad Academy track and field / Chilliwack, B.C., Canada.
I just ordered your long jump video and I must say that this is the BEST long jump video analysis I've ever seen. I'm very serious about that. I have a kid that is a 23 foot long jumper and I'm sure he could go 23 high with the info off of the video.
Kareem Jackson
Head Track and Field Coach@ Career High School New Haven, Ct 06519